International Biophysics brings to market innovative, disruptive medical devices and technologies that improve treatment therapies and patient outcomes
International Biophysics is an FDA-registered and ISO 13485 certified medical device manufacturer. We are a 26-year-old company that manufactures, and markets medical devices across the globe. What that means, in terms of quality, is that every product goes through a rigorous design and manufacturing process, inspection process, periodic audits by the FDA and other regulatory bodies to verify compliance with all the various regulations.
When we look at new technologies and applications, we really focus on what we feel are disruptive technologies and not minor incremental improvements. In the example of the AffloVest, we see a product category that doesn't have a lot of evolution over time, and we really want to bring something that really disrupts the market and results ultimately in improving patient care for the entire population that uses these types of products.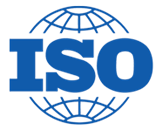 Staying up to date on the latest certifications and maintaining compliance with technology is extremely important, especially in regard to medical products and other highly regulated industries. International Biophysics is passionate about the details and maintains the certifications necessary to manufacture quality, compliant products.
ISO is an independent international organization that develops market-based certifications to support innovation and solutions to global challenges. IBC up-to-date ISO Certification  ISO 13485:2016 
Why do we maintain this certification?
Meet customer requirements
Improve company and product quality
Increase customer satisfaction
Clearly describe, understand and communicate our company processes
Develop a professional culture and better employee morale
Improve the consistency of our operations
Focus management and employees
Improve efficiency, reduce waste, and save money
Achieve international quality recognition